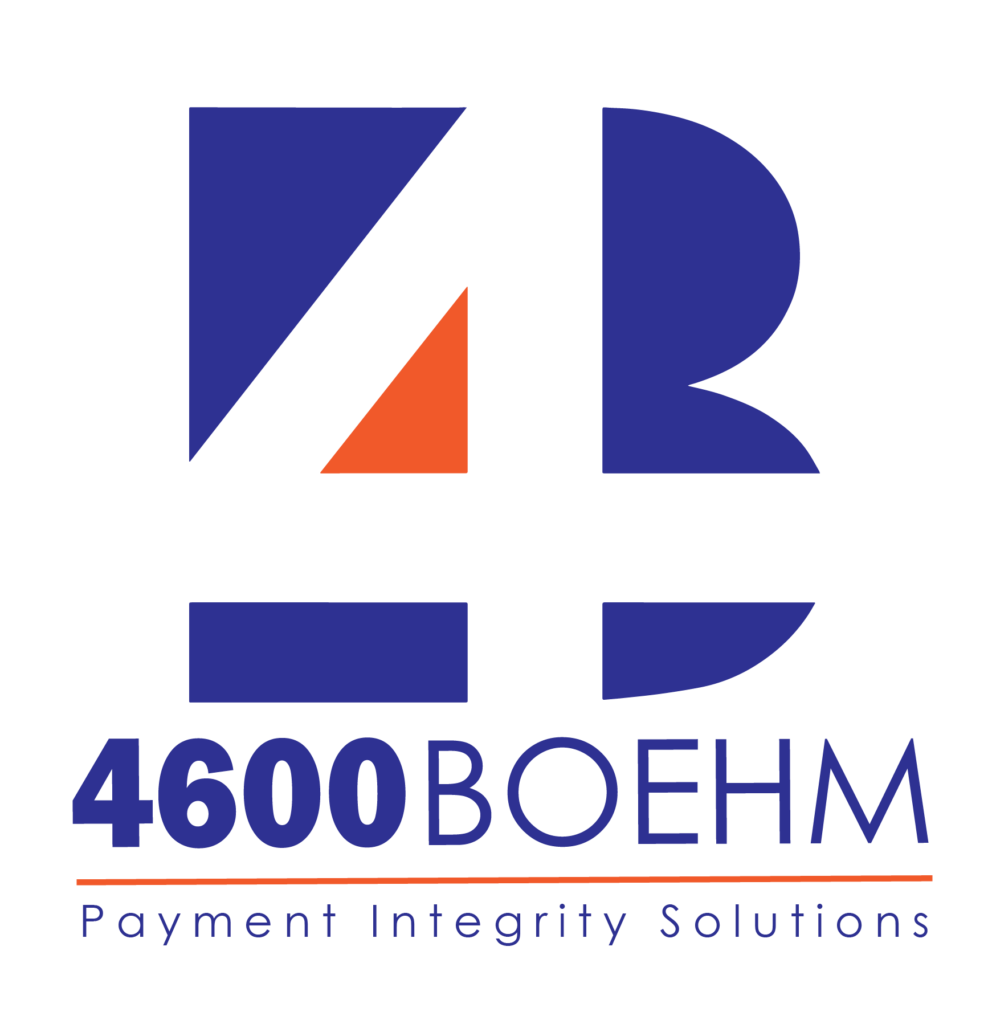 PAYMENT INTEGRITY AND WORKERS' COMPENSATION RECOVERY SERVICES
For over 40 years, 4600Boehm has supported Federal and State agencies to ensure payment accuracy while maintaining the highest level of regulatory compliance. To that end, our experienced staff constantly monitors state and federal regulations governing workers' compensation and payment recovery. Furthermore, we take a proactive approach to being the voice of our clients related to regulatory and legislative processes and have impacted significant legislation to ensure our clients are best served by the laws that govern payment integrity and recovery. We offer a full complement of litigation and non-litigation services including:

Confidential Client: Federal Health Agency
The agency provides healthcare through regional medical centers and outpatient clinics. Congress established a right to recover/collect from a third party the reasonable charges of care or services furnished or paid for by the agency to the benefit of the patient for non-service connected medical conditions. There had been no precedent in California Workers' Compensation on the agency's appropriate rate of reimbursement, notwithstanding OMFS. The agency sought case precedent on the issue. The goal set for 4600Boehm was to identify claims that were ideal for litigating the issue of OMFS preemption.
The agency was concerned with the possibility of creating bad precedent in litigating the issue of federal preemption against OFMS as well as providing resources to confirm the agency's charges were computed in accordance with the federal fee schedule. Additionally, ensuring the high-profile nature of the agency and the precedent, it was important that all decisions related to the litigated cases were made with the end result in mind.
4600Boehm Payment Integrity Solution
The federal law was clear on the agency's right to reimbursement, and pre-trial briefs were filed in various cases to provide the parties and the trial judge with an outline/guide to prove the appropriate rate of reimbursement. Further, 4600Boehm provided resources to confirm the liens brought to trial were computed in accordance with federal law. 4B also identified cases ripe and appropriate for adjudication on the issue of federal preemption.
4600Boehm's approach has resulted in the successful litigation of multiple liens through trial and appeal for the agency. We have also obtained favorable decisions from the WCAB on the issue of the agency's rate of reimbursement.